50% Sale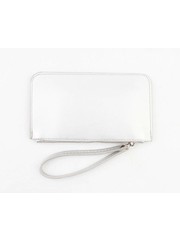 Looking for Purses with Zipper?
The traditional zipper wallet is really ladies accessory and convenient to use. Just like in the bag you want everything in your wallet easily and that goes perfectly with zipper purses. Most wallets with zipper come with handy pockets for multiple passes. Indini offers various models with print prints, classic and modern motifs and unique soft colors that perfectly match your outfit. The current range of zipper money is almost sold out, so be quick because on = on!
Best price / quality
Indini has its own production in hand, which enables us to offer competitive prices at high price / quality. Every season we adjust our offer to the current fashion trends. You are therefore assured of the best offer and the lowest prices of wallets. Leather wallets are usually on the pricey side, as a fashion wholesaler we use fixed margins so our offer always consists of cheap zipper purses.